In the afternoon 16 December 2013, the signing of the memorandum of understanding between the Vietnamese Academy of Forest Sciences (VAFS) and the International Centre for Research in Agroforestry (ICRAF) hold at the office of ICRAF Vietnam.
Attending the signing, the VAFS's participants have Mr. Trieu Van Hung – Acting President, Mrs. Nguyen Thi Bich Ngoc – Vice President, leaderships of some departments and institutes in Hanoi. The ICRAF's participants have Mrs. Delia Catacutan – Country representative of ICRAF Vietnam, and staff of ICRAF Vietnam.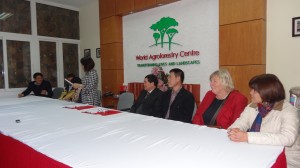 Mrs. Delia spoke opening and review presentation of collaboration between the two parties. After that, the representative of the two parties signed the memorandum of understanding.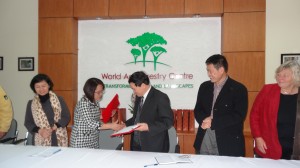 Mr. Trieu Van Hung spoke thanks for the interest of ICRAF in the partnership programs between the two parties in the current years. He also highly appreciated the achievements and hoped that cooperation between the two organizations would develop more in the future.
DTHT
Latest news
Oldest news