In the afternoon 24 April 2014, the Vietnamese Academy of Forest Sciences (VAFS) and the Tropenbos International Netherlands (TBI) signed the memorandum of understanding at the office of VAFS.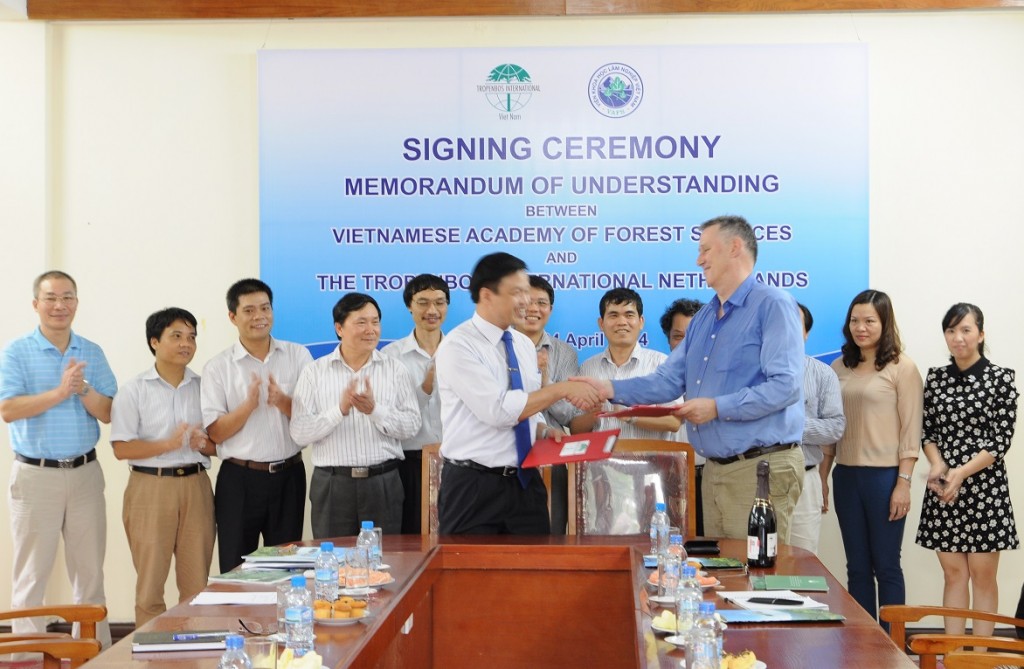 Attending the ceremony, the VAFS's participants have Ass. Prof. Dr. Vo Dai Hai – President, Dr. Doan Van Thu – Vice President, leaderships of some departments and branches in Hanoi. The TBI's participants have Prof. Dr. Gene Boot – Director General of TBI and Mr. Tran Huu Nghi – Director of TBI Vietnam.
Speech at the ceremony, Mr. Vo Dai Hai introduced summary of VAFS and its achievements, and opportunities for coorperation between VAFS and TBI. In response, Mr. Gene Boot thanked for the warm reception of VAFS and hoped that the cooperation between VAFS and TBI would be ever growing.
Under the witness of members of both parties, the President of VAFS and the Director General of TBI signed the MoU starting a new period of cooperation between the parties. The cooperative activities will focus on the followings:
     1)        Support the development of methods and approaches for multi-functional landscape management in frontier landscapes;
     2)        Develop management and policy approaches for biodiversity and climate change mitigation and adaptation in landscape mosaics in frontiers;
     3)        Achieve sustainable management of fragmented landscapes in the North-Central Eco-Agricultural Region through effective FLA policies and practices.
In addition, TBI and VAFS will also cooperate to organize workshop, seminars and training on relevant topics; and other activities as agreed as between the parties.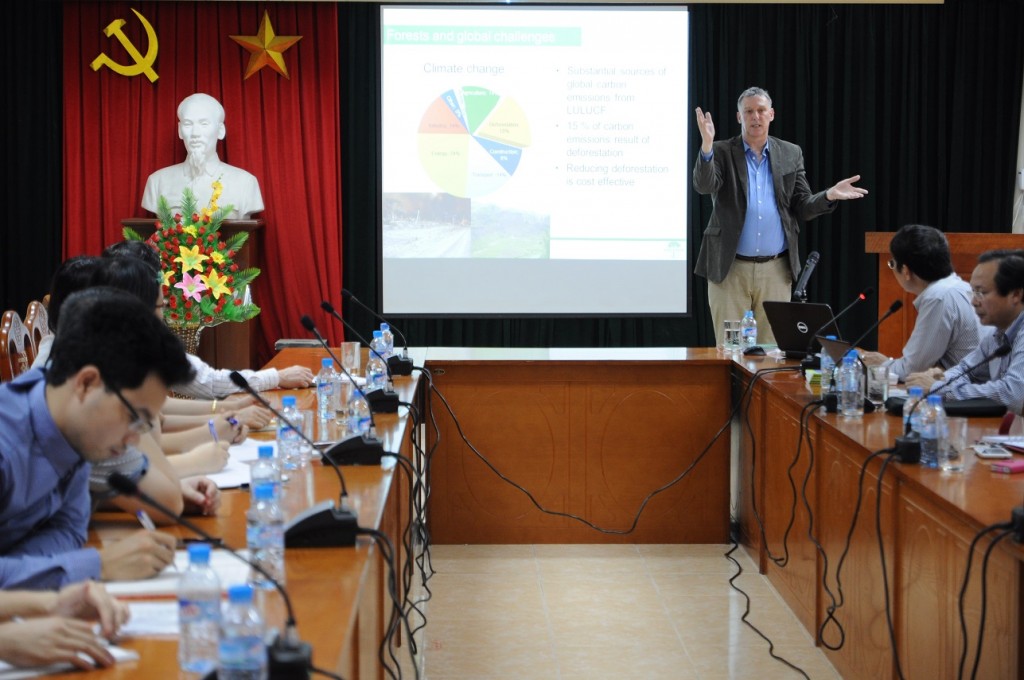 Earlier, that afternoon, Prof. Dr. Gene Boot has a presentation titled "Ecosystem services provided by managed forests" for interested young researchers and PhD candidates of VAFS.
DTHT
Latest news
Oldest news